2017 Recap
A Totally Fabulous Time at the 9th Totally Fabulous Vegan Bake-Off
On Sunday, March 19th, 2017, over 600 people came out to share in the tasting of samples from a group of approximately 50 dedicated professional and home-bakers at the 9th Totally Fabulous Vegan Bake-Off.
Dozens of veg busines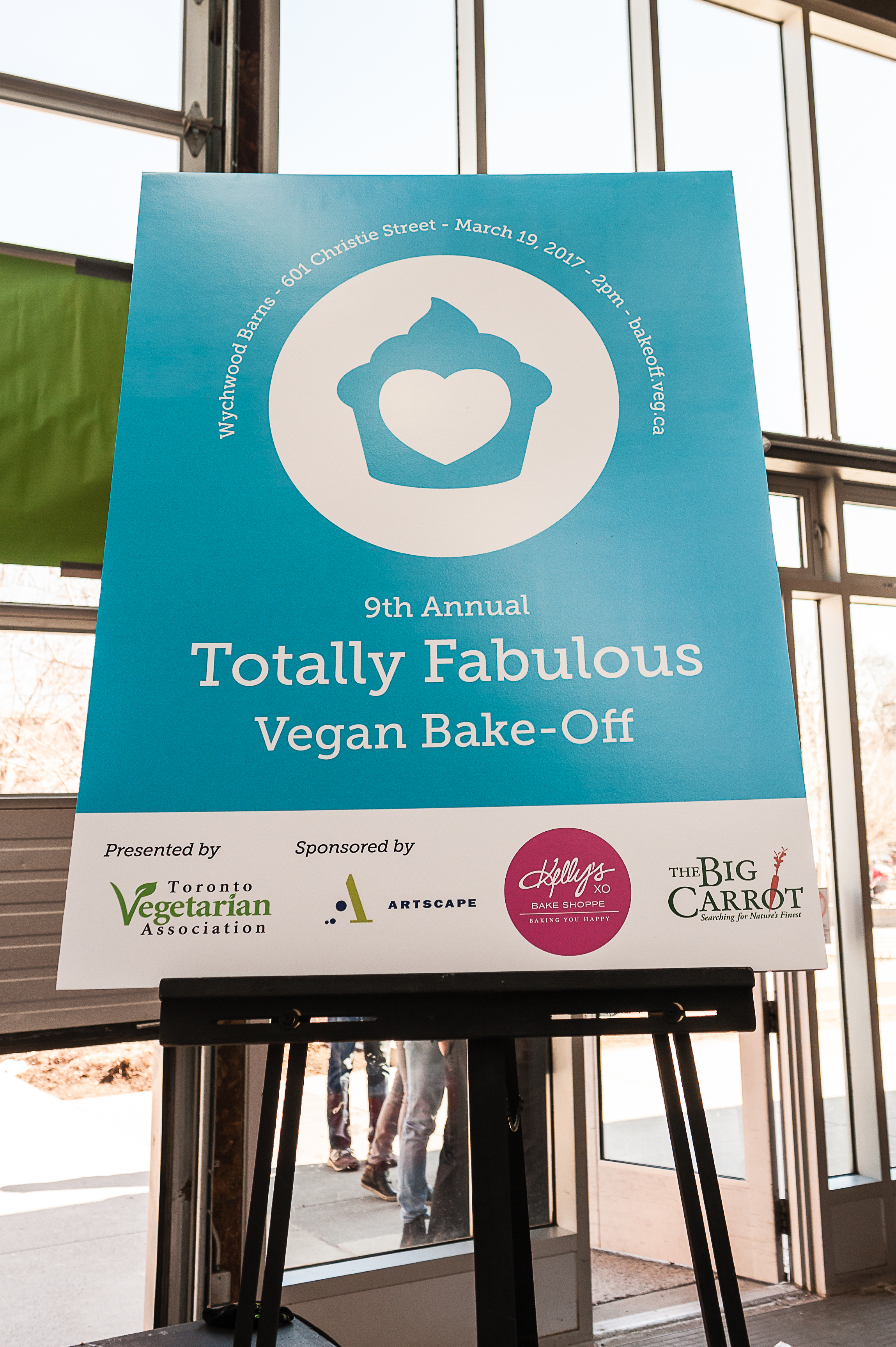 ses donated an incredible array of fantastic prizes to award to our winners, including our premium sponsors Kelly's Bake Shoppe, Artscape and Big Carrot, Chromologic. Food blogger and Bake-Off veteran, Lisa Le was our presenter for the event and announced the winners in each category, who were chosen by attendees as well as FIVE guest judges: Steve Jenkins from Happily Ever Esther Farm Sanctuary, Kelly Childs and Erinn Weatherbie from Kelly's Bake Shoppe and Lettuce Love Cafe, and Jen Bundock and Brenton Peddler from APIECALYPSE NOW!
We would like to thank the amazing team of more than 50 volunteers who made this event possible, as well as all the bakers who put so much effort into making their fabulous treats.
Congratulations to the winners!
Photos care of Lawrence Fajardo

FIND MORE PHOTOS OR ADD YOUR OWN IN OUR FLICKR POOL AT https://www.flickr.com/groups/vegbakeoff/
Totally Fabulous Vegan Bake-Off 2017 Winners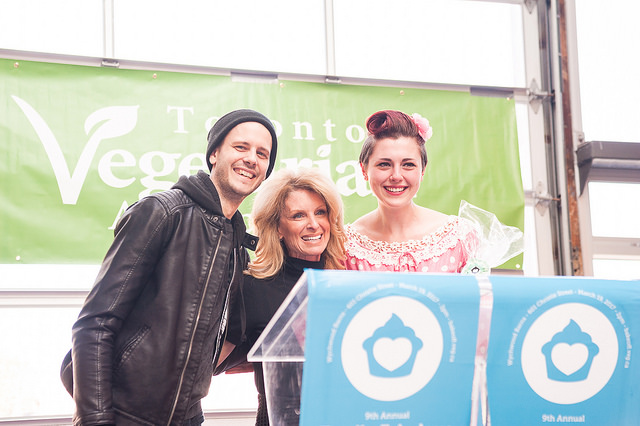 Best Presentation 
Runner-Up: Pecandie: A Pecan Pie Blondie by Corina Surcel
Winner: Oreo de Provence by Dolled Up Desserts

Best in Show
Pecandie: A Pecan Pie Blondie by Corina Surcel
Best Pro in Show
Coconut Kale Delight Patty by Choose Life Foods
Category Winners
Brilliant Brownies and Bars
Runner-Up: Love Mi Brownie by Reuben Jong
Winner: Pecandie: A Pecan Pie Blondie by Corina Surcel
Runner-Up: Reese-ish Cupcake by Charlene Pyper
Winner: Time for Lime Cheesecake by Makeda and Zionne Jong
Captivating Cakes 2
Runner-Up: Tropic Thunder Cupcakes by Greg Stuart
Winner: Peanut Butter Bliss Cupcakes by Samantha Doyle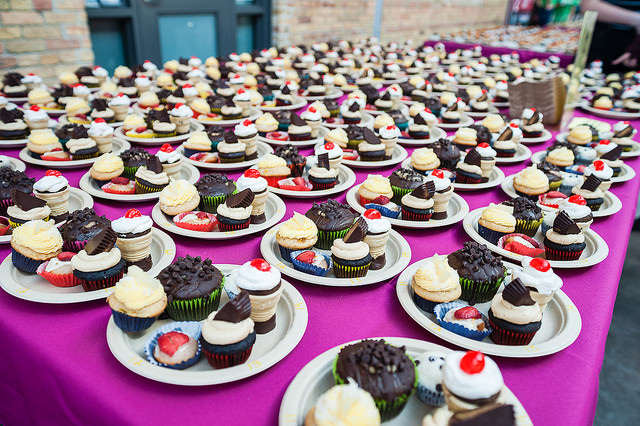 Charming Cookies
Runner-Up: Maplicious by Laura Mison
Winner: Chewy Vanilla Spice Cookies by Tami Robinson
Glorious Gluten-Free Goodies
Runner-Up: Coco-Nut Macaroon by Laura Mison
Winner: Caramel Pecan Chocolate Chunk and Vanilla Buttercream Sandwich Cookie by Jessica Wetham
Scrumptious Savouries 1
Runner-Up: Savory Surprise by Greg and Ali
Winner: Swirls Just Wanna Have Fun by Courtney Burgin
Scrumptious Savouries 2
Runner-Up: Scone with the Win by Reuben Jong
Winner: Magical Pumpkin Pasties by Samantha Ann Doyle
TVA Staff and Board Showcase
Runner-Up: Lady Marmalade Citrus Bars by Natalie Chong
Winner: The Elvis by Barbi Lazarus
Professionally Crafted Creations 1
Winner: Coconut Kale Delight Patty by Choose Life Foods Inc.
Professionally Crafted Creations 2
Winner: Meatless Lover's Patty by Choose Life Foods
Professionally Crafted GF Goodies
Winner: Tipsey Turtles by The Golden Apple Confectionery

Kid's Choice Award: S'mores Cookie by Shine Baking Co.
Congrats, everyone! We hope to see you next year!